Our custom-designed high-quality, eco-friendly paper drinking straws hold strong and get the job done! They are non-toxic, food grade, biodegradable, gluten-free, and best of all… Plastic Free!
Together we can help keep our environment clean. One straw at a time.
"Roc Paper Straws produce the BEST eoc-friendly straws in Rochester!  We use the sleek, black, unwrapped straws and our guests love them. We are so happy to support another amazing woman-owned small business!"
CRISP Rochester | Rochester, NY Restaurant
"They last for hours in soft drinks and cocktails. Whether using them in smoothies or soda, they hold up better than any other brand I have tried."
John's Tex Mex | Rochester, NY Restaurant
"These babies give paper straws a good name!  We love watching our customers be surprised by how long they last."
Petit Poutinerie| Rochester, NY Restaurant
"We have tried so many different eco-friendly straws. Nothing has ever held up. Along comes Roc Paper Straws and we were unanimously impressed (guests, too!). They have the color we've been searching for and they are solid with zero squish factor."
Iron Smoke | Fairport, NY Distillery
"We tried a lot of different paper straws in search for a new vendor and most of them honestly sucked. Yours very much did not suck; they held up very well."
Dicky's Corner Pub | Rochester, NY Restaurant & Bar
"As a community brewery focused on minimal waste, it's great to know that a great product is being created by people right around the corner in our great neighborhood."
Swiftwater Brewing Co. | Rochester, NY Brewery
No Forever Chemicals
Our straws and materials are non-toxic and food-grade  – like they should be!
Ultra Durable
Our straws can stand up to the biggest, baddest beverages, ever. Just be gentle.
Marine Safe
Won't get stuck in a poor turtle's nose or harm any other adorable (or terrifying) sea creatures.
Made in USA
Most of the paper straws out there are imported. Not US! We are USA, all the way, baby!
Hi there! If you're reading this, you probably care about our planet as much as we do! Our goal at Roc Paper Straws is to help people who choose to use straws do it more responsibly with our eco-friendly paper straws.
We are a small family business with big ambitions. By purchasing our straws, you are helping us fulfill our mission of reducing the use of single-use plastics! We know that one tiny little straw doesn't seem like a big deal, until you realize that, on average, 500 million straws are used and disposed of in the United States every single day. That's enough to fill 125 school buses!
Imagine what that looks like. That's more than 46,000 busloads every single year! By working together, we can help lower these numbers, one single straw at a time.
So, from us to you — we thank you! The fishes and turtles thank you. Mother Earth thanks you. And your family, friends, and future generations will thank you. Cheers!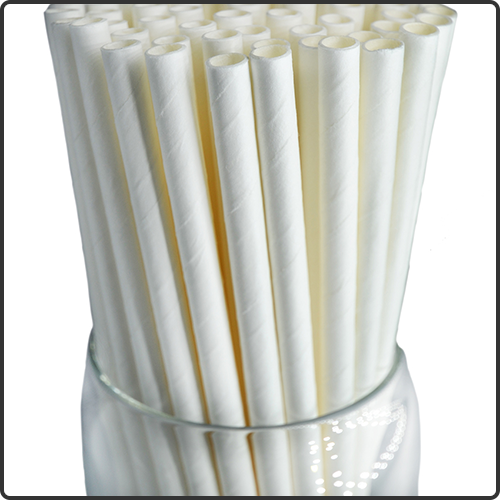 Roc Paper Straws Logo Straws
Our Straws Are Great For:
Bars
Birthday Parties
Weddings
Restaurants
Kids' Parties
Catering
Sporting Events
Graduation
Holiday Events
Lemonade Stands

Corporate Events
Theme Parties
Camping
Smoothies
Cafes
Pot Lucks
Bar/Bat Mitzvahs
Arts & Crafts
Spitballs
Milk Bubbles
Turtles!